Add investigational value to your rtx1™ AO Retinal Camera
AOdetect* is a semi-automated application for the segmentation and analysis of ultrahigh resolution images acquired with the rtx1 AO retinal camera.
It computes local descriptors of the distribution of parafoveal cone cells and the structure of retinal arterioles. These metrics provide candidate AO biomarkers for clinical investigations.
With AOdetect, you are in complete control as all automated segmentation can be manually corrected in just a few clicks.
*AOdetect is for research use only
Define a region of interest
Review and save the results
Capture images with the rtx1 software
Open AOdetect with a single click
Good reproducibility
Proven by peer-reviewed publications
The quantitative assessment of photoreceptor survival or loss, based on analysis of adaptive optics retinal images, was valuable to monitor disease progression at a cellular level.
In arterial hypertension, WLR is a robust, dimensionless parameter that can be measured on large cohorts of  nondilated patients.
The AO images revealed that the parafoveal cone density was reduced even with good visual acuity at stages 1 and 2 of CACD.
High-resolution retinal imaging analysis, such as that by AO, would be helpful in identifying patients with CEP250- associated disease.
It could represent, in the near future, an evaluation to be performed in all hypertensive patients.
The difference of two measurements [] was less than 6% confirming the good repeatability of the rtx1. We also tested the reproducibility of the method [] We observed an averaged difference of less than 4% between [three] investigators.
In early MacTel 2 eyes with near-normal vision, AO is able to show cone density loss in the macula, without loss of the ellipsoid zone on OCT.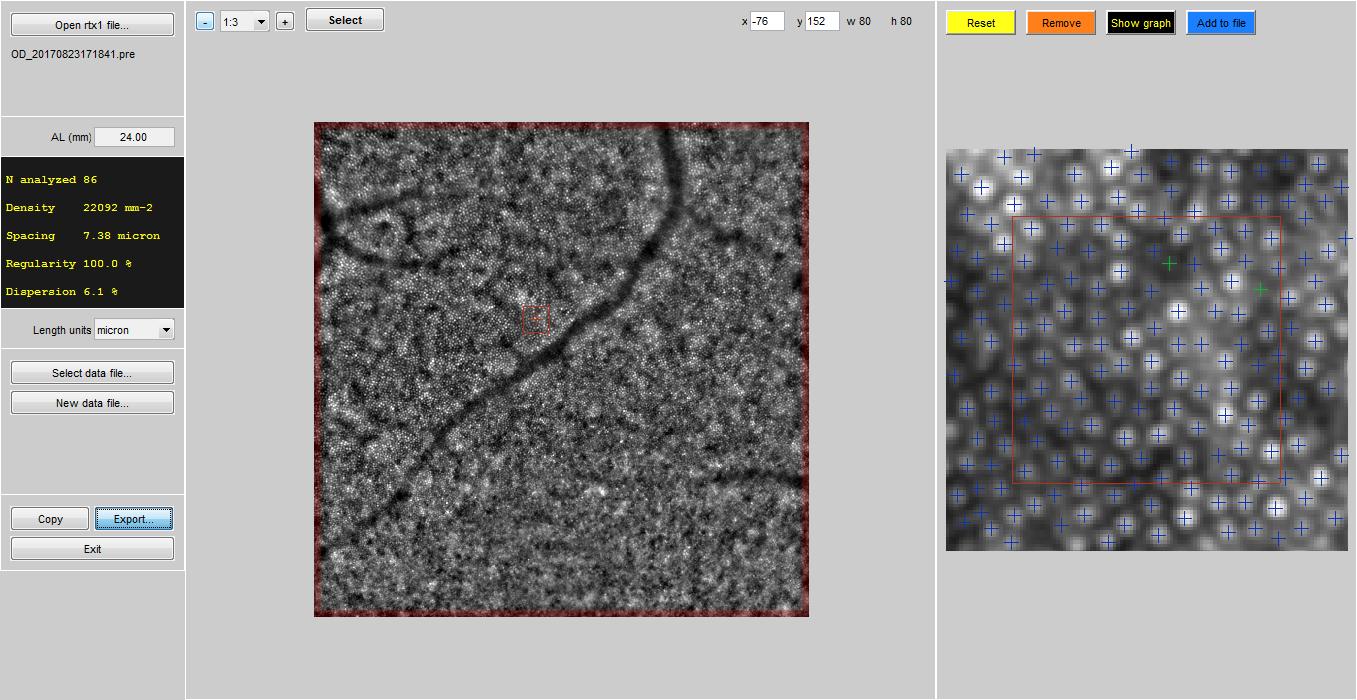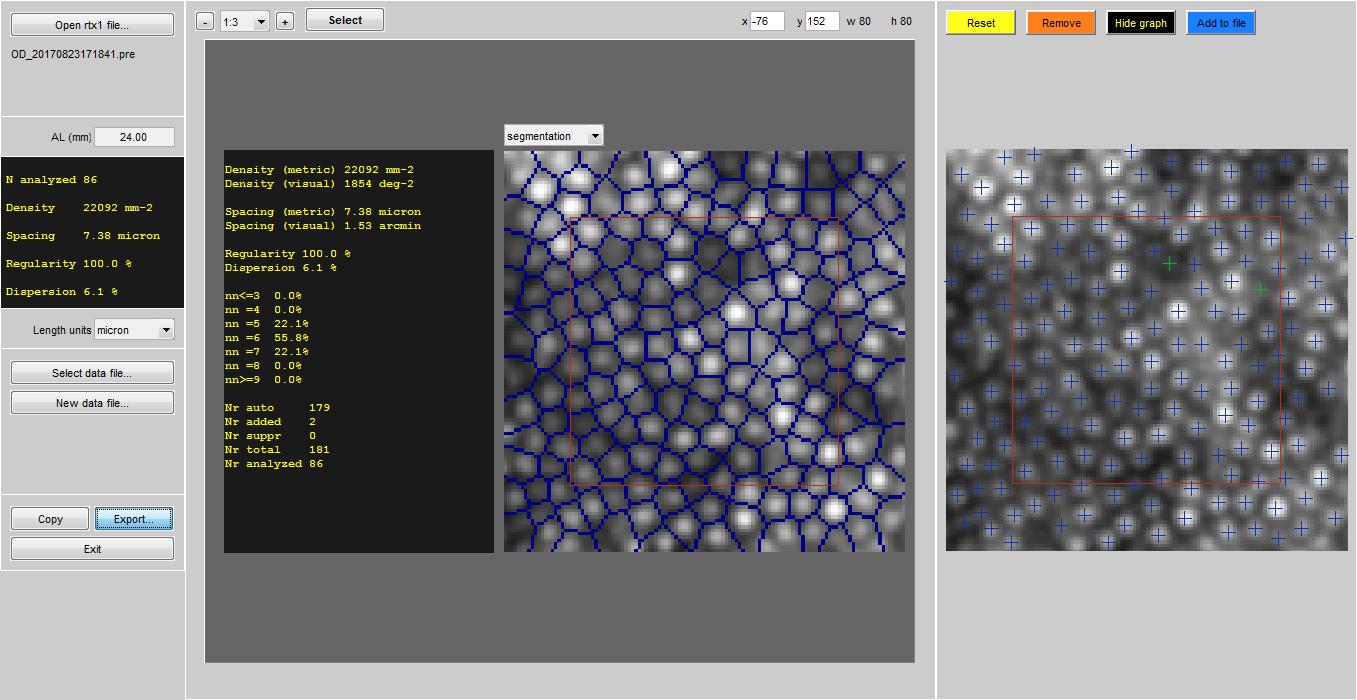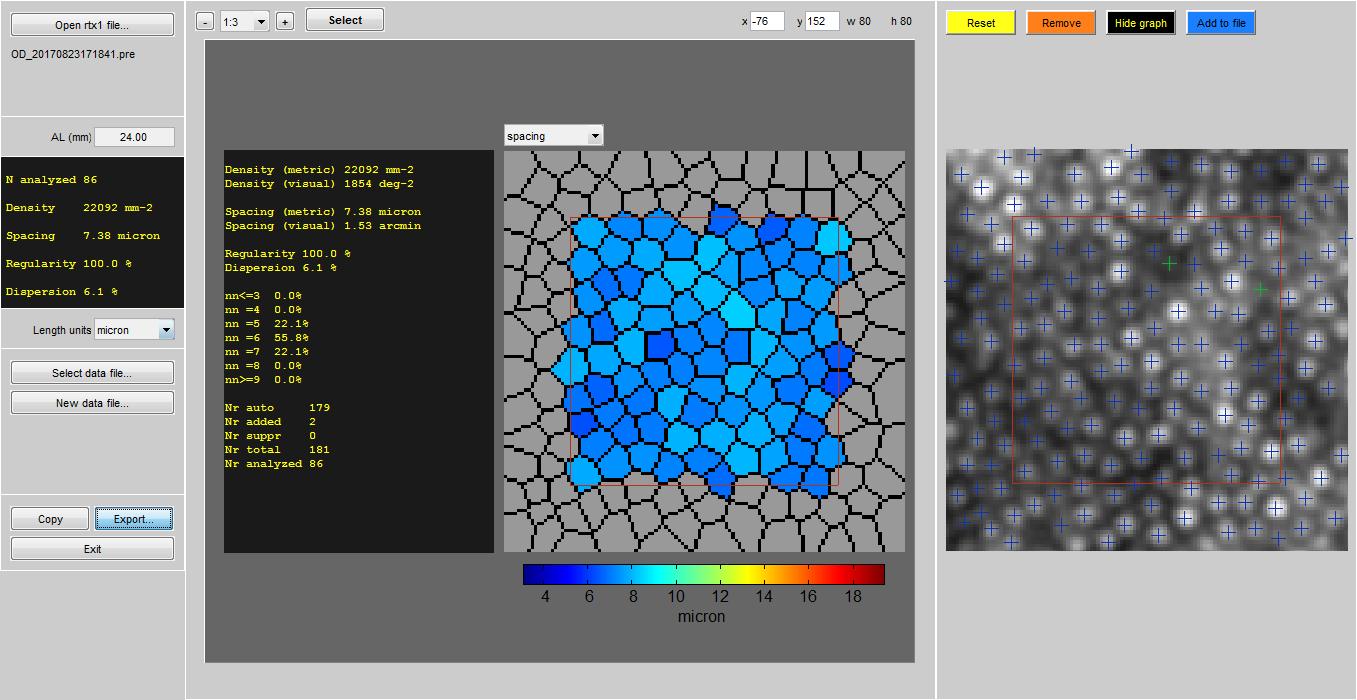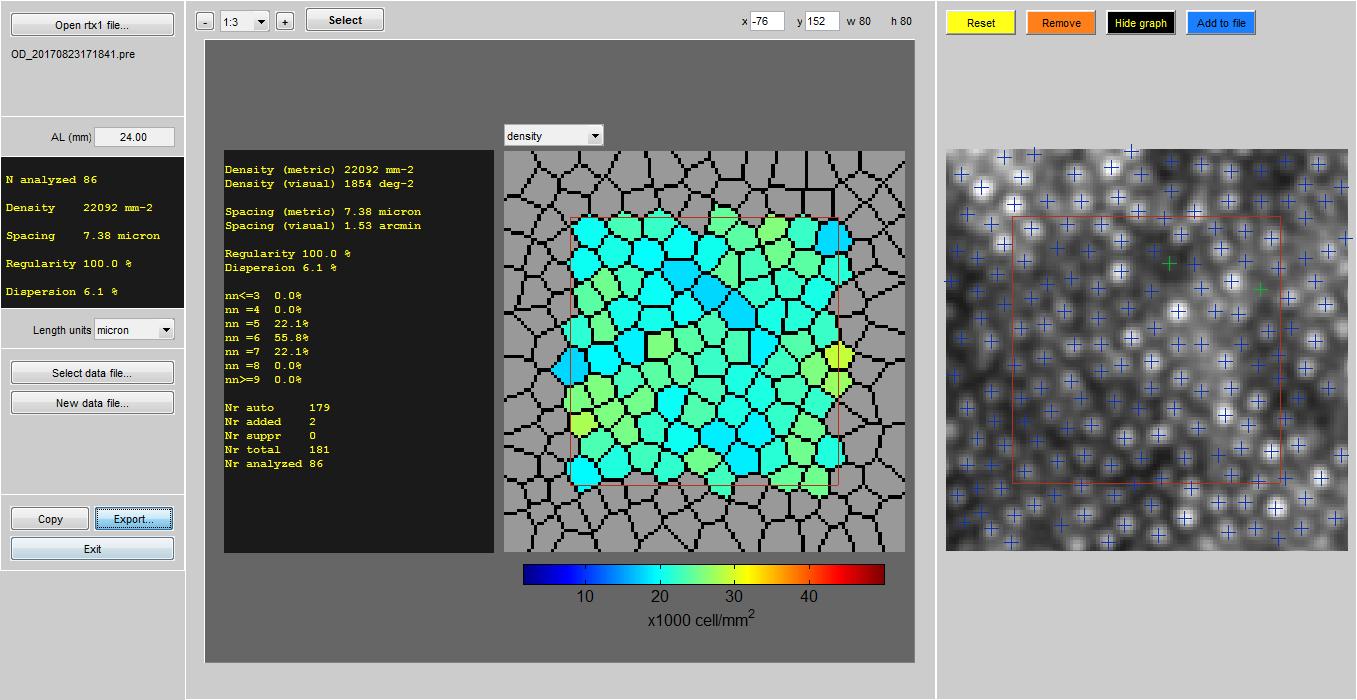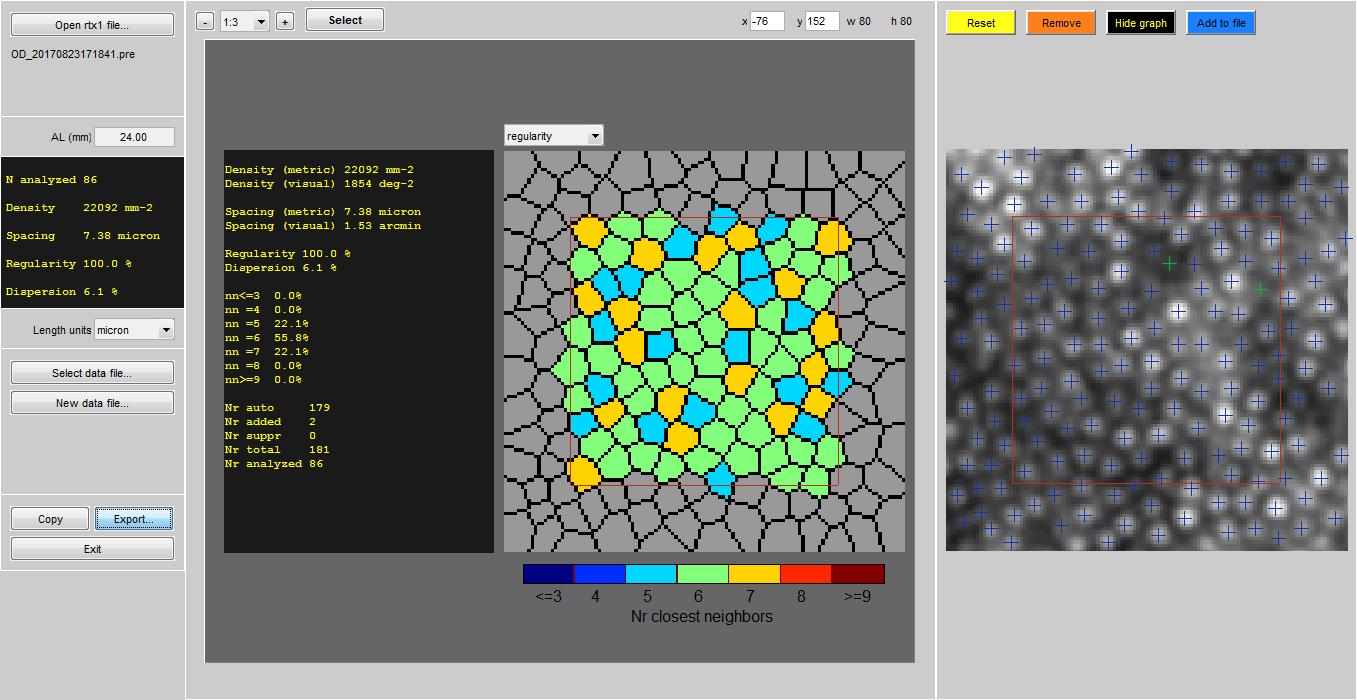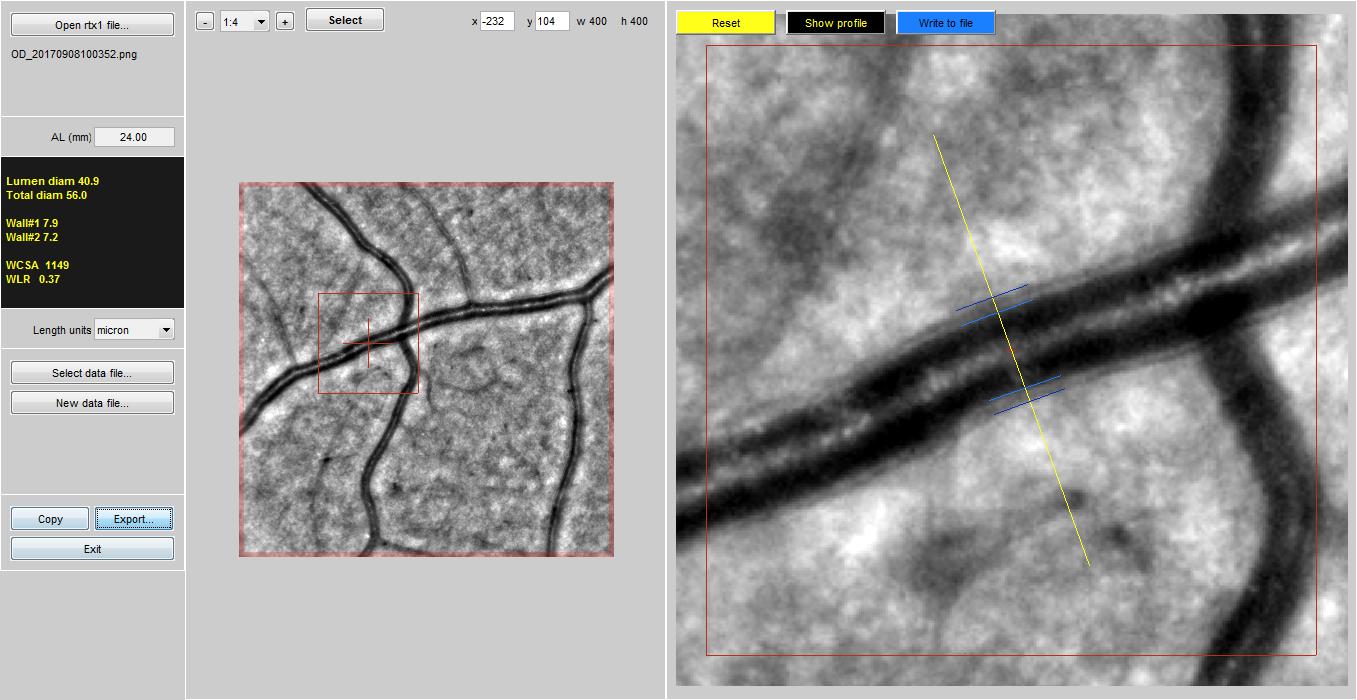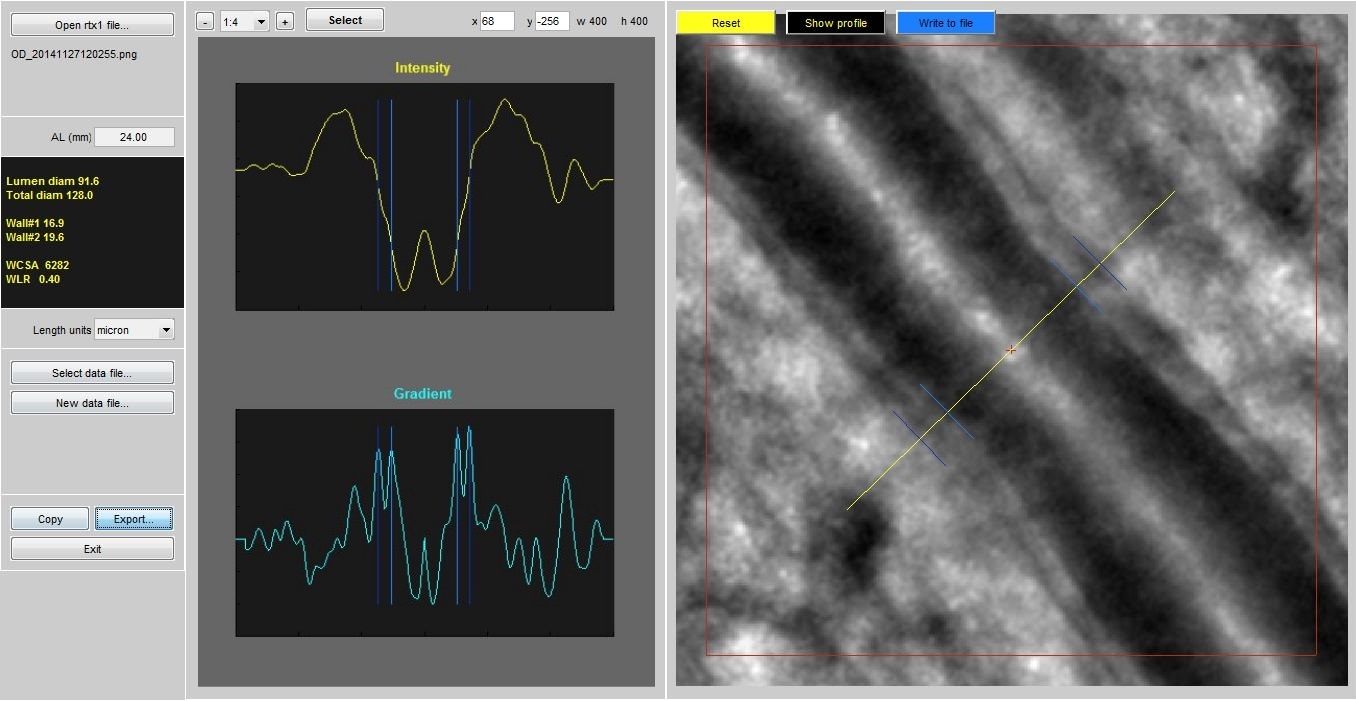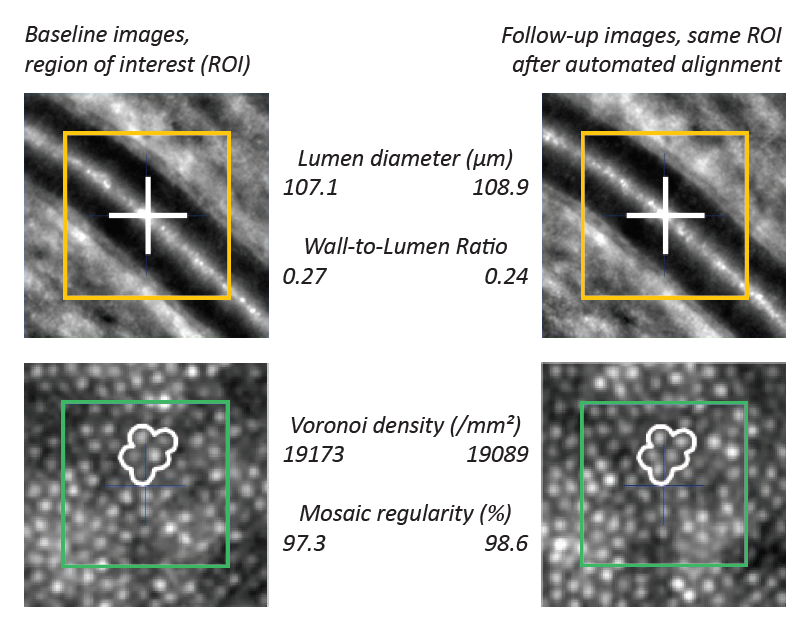 ---
AOdetect software is not part of the rtx1 product. AOdetect software has not received FDA clearance for clinical use. It is for research use only.
Computer requirements
OS
Windows XP-SP3, Vista-SP2, 7-SP1, 8
RAM
2 Gbyte or more
CPU
Intel i3 or higher

Export formats
Analysis results
XLS, CSV spreadsheets
Segmentation
JPEG
Reproducibility information
AOdetect Mosaic
4% for cone density1
AOdetect Walls
3.2% for WLR2
1.3% for lumen diameter2
1 Legras et al. Distribution of Cone Density, Spacing and Arrangement in Adult Healthy Retinas with Adaptive Optics Flood Illumination. PLOS ONE 13, e0191141.
2 Rosenbaum et al. Imaging of retinal arteries with adaptative optics, feasibility and reproducibility. Ann Cardiol Angeiol (Paris) 2013; 62:184-188.

Contact us for more information