New solutions for AO imaging presented at ARVO
During ARVO 2023 in New Orleans, we were thrilled to present and discuss in person our solutions for cellular-resolution retinal imaging and our latest advances. Many thanks to all customers, partners and attendees who visited our booth !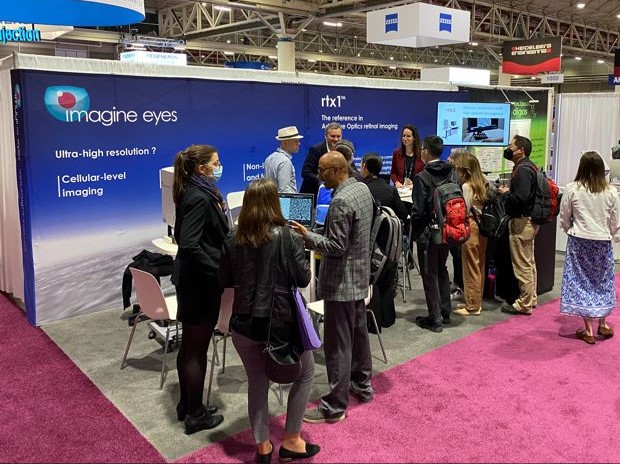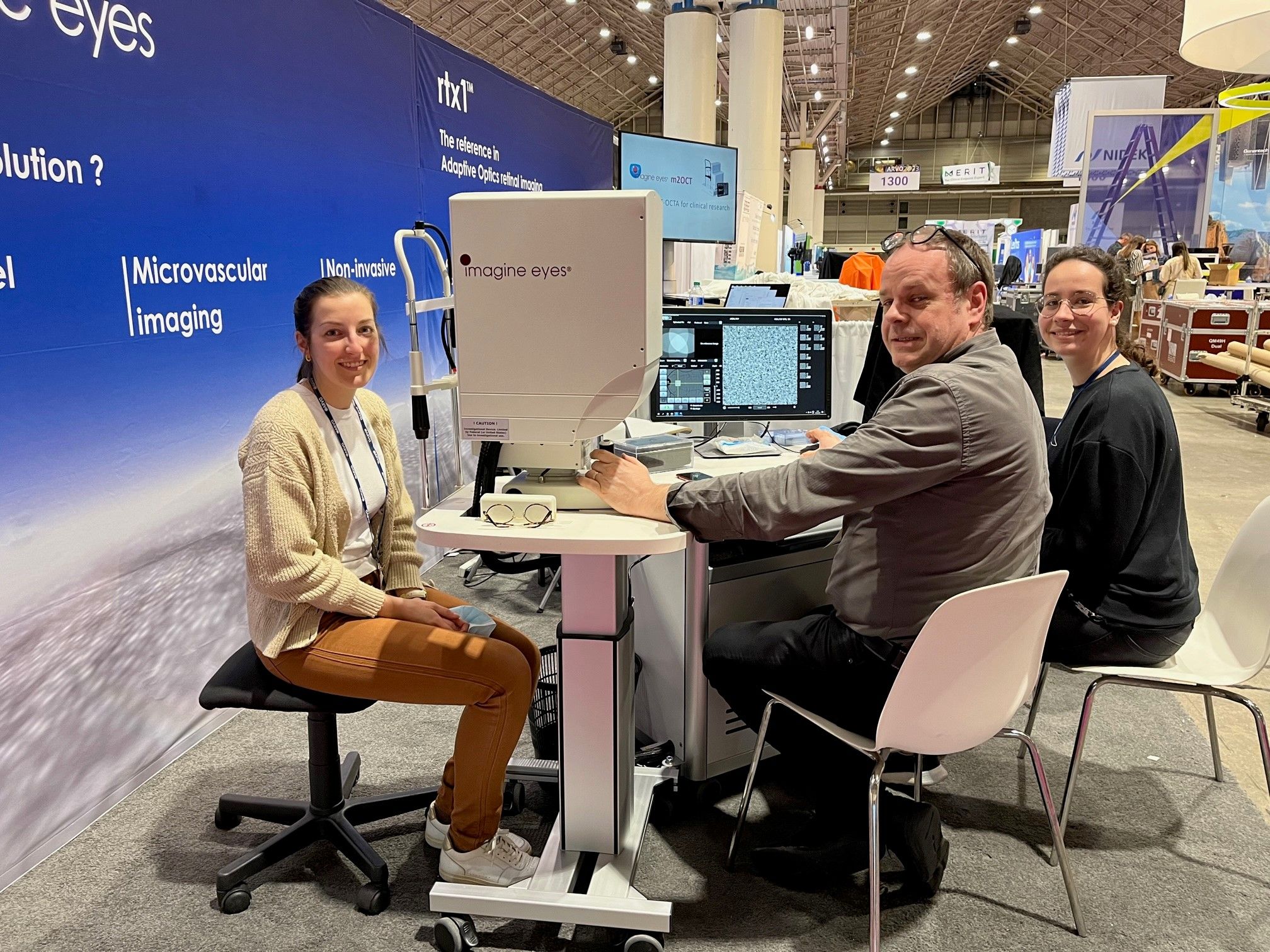 We gave many live demos of the rtx1 AO retinal camera and its new features. Clinical investigators discovered how it provides biomarkers of photoreceptor changes and microvascular alterations, and captures the RPE layer with unprecedented level of detail.
With trial sponsors and CROs, we discussed how to accelerate the development of therapies in macular degenerations, using AO biomarkers from rtx1. Indeed, clinical evidence suggests that it can enables a better selection of patients at early stage of IRDs, and 5x more sensitive assessment of disease progression in GA and IRDs. We presented how to implement succefully AO biomarkers in studies and trials, thanks to the services that we provide together with our partner Emsere.
Finally, to developers of new technology, we introduced our offer for customized AO modules, ready for integration in experimental ophthalmic systems. We also showed live demos of µDM, the new deformable mirror in our line of AO components designed for use with real eyes.
New in rtx1 AO camera at ARVO 2023
This year, rtx1 AO retinal camera came to ARVO with exciting new features, that will streamline its implementation in clinical studies and trials, and enable new discoveries. We thank all visitors for their positive and enthusiastic feedback after live demonstrations !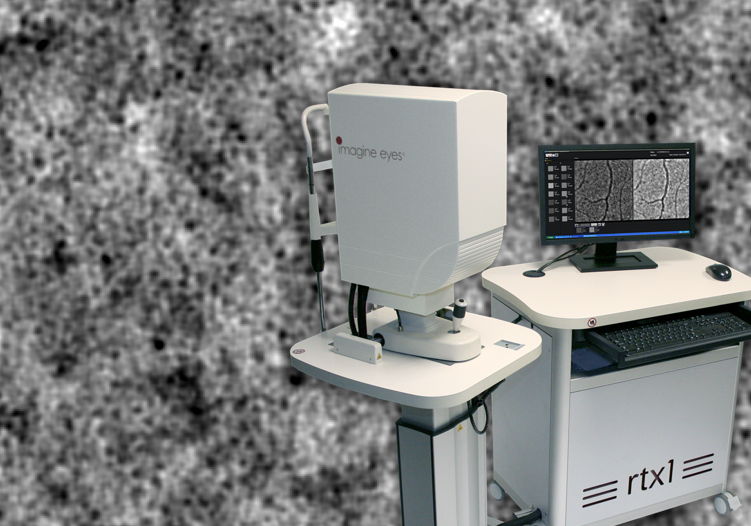 Seeing beyond photoreceptors
We have introduced transscleral illumination in rtx1, to enable novel explorations of the retinal pigmented epithelium layer and its alterations in disease. It is already available commercially as the TFI option.
Multi-acquisition protocols
A powerful functionality that guides users through every step of virtually any AO imaging procedure:
Protocols adapted from published studies
Follow-up protocols on multiple acquisitions
Custom protocols on-demand
New examination modes
They enable to standardize imaging procedures for investigating novel biomarkers:

Directional imaging – for directional changes in photoreceptor reflectance
Flicker stimulation – for functional assessments of neurovascular coupling
Image mosaicing
Automated stiching of multiple AO images facilitates data review and interpretation.
If you want to know more about these new features, contact us to plan a webmeeting or a live e-demo!
https://www.imagine-eyes.com/wp-content/uploads/logo.svg
0
0
contrib
https://www.imagine-eyes.com/wp-content/uploads/logo.svg
contrib
2023-05-10 11:13:34
2023-08-30 19:42:37
New solutions for AO imaging presented at ARVO