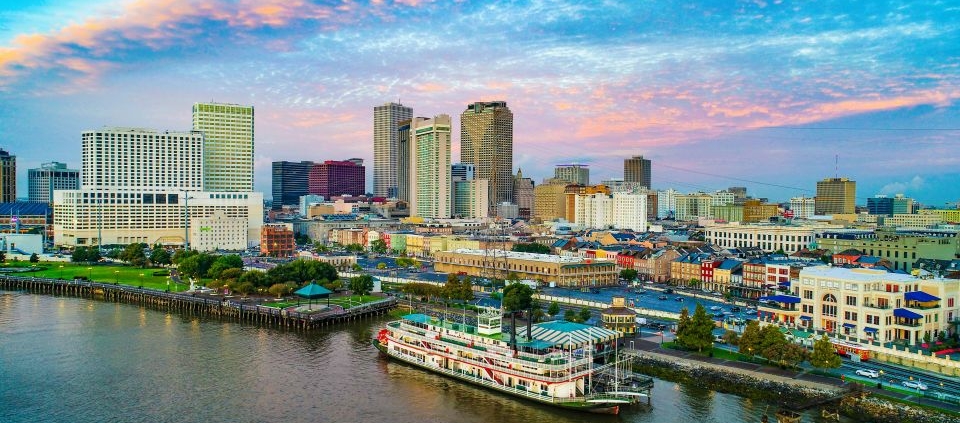 If you have planned to attend ARVO 2023 in New Orleans, we warmly invite you to visit booth #1300 to discover our solutions for cellular-resolution retinal imaging and our latest advances.
rtx1 AO retinal camera
The extraordinary resolution of adaptive optics (AO) with a device designed for clinical settings. Proven by 200+ publications, rtx1 reveals microscopic lesions and minute progressions through quick exams.
It provides biomarkers of photoreceptor changes and microvascular alterations, and captures the RPE layer with unprecedented level of detail.
We will be happy to introduce it with with live demos.
For trial sponsors and CROs
We provide all the services required for a successful implementation of AO biomarkers in studies and trials. Thanks to our partner Emsere, we offer global coverage. Schedule a meeting in order to discuss how to accelerate your developments in macular degenerations.
For developers of new technology
We propose customized AO modules, ready for integration in experimental ophthalmic systems. AOkit, our complete set of AO components designed for use with real eyes, is also as a cost-effective solution. We will show live demos of µDM, the new deformable mirror in our line.

New in AO imaging at ARVO 2023
This year, rtx1 AO retinal camera comes to ARVO with exciting new features, that will streamline its implementation in clinical studies and trials, and enable new discoveries.
Seeing beyond photoreceptors
We have introduced transscleral illumination in rtx1, to enable novel explorations of the retinal pigmented epithelium layer and its alterations in disease.

Multi-acquisition protocols
A powerful functionality that guides users through every step of virtually any AO imaging procedure:
Protocols adapted from published studies
Follow-up protocols on multiple acquisitions
Custom protocols on-demand
New examination modes
They enable to standardize imaging procedures for investigating novel biomarkers:

Directional imaging – for directional changes in photoreceptor reflectance
Flicker stimulation – for functional assessments of neurovascular coupling
Image mosaicing
Automated stiching of multiple AO images facilitates data review and interpretation.
And more at our booth… Our experts will be happy to provide live demos!

Presentations on Imagine Eyes' AO retinal imaging at ARVO 2023
This year, users of the rtx1 AO cameras will introduce new biomarkers and methods for AO studies, as well as novel clinical findings in non-neovascular AMD and in IRDs. They will report on cellular phenotypes, structure-function relations, and therapeutical outcomes assessed at the microvascular level.
For the titles listed below, abstracts are available here, and hours are in local time.
POSTER session: "Applications of adaptive optics and advanced imaging"
Sunday, Apr 23 | 3:45 – 5:30 pm
#C0024 • A morphometric analysis with adaptive optics imaging of the retinal arterial vascular architecture in RPE65-associated RP patients undergone therapy with voretigene neparvovec
Friederike Kortuem (Universitat Tubingen, Germany) – abstract 1053
#C0026 • Evaluating the autofluorescence of the hyper-reflective clumps associated with geographic atrophy in age-related macular degeneration (AMD) with adaptive optics scanning light ophthalmoscopy (AOSLO)
Natalie Danielsen (University of Pittsburgh School of Medicine, USA) – abstract 1055
POSTER session: "High resolution and functional imaging"
Sunday, Apr 23 | 3:45 – 5:30 pm
#C0034 • Parafoveal cone loss in inherited retinal dystrophy patients using the rtx1 adaptive optics retinal camera
Pam Heutinck (Erasmus Medical Center, Denmark) – abstract 1063 – #C0034
#C0039 • A novel objective method to detect the foveal center point in the rtx1 device using artificial intelligence
Amir Akhavanrezayat (Byers Institute, Stanford University, USA) – abstract 1068 – #C0039
#C0040 • Correlation between fixed-luminance flicker full-field electroretinogram response and macular cone density using adaptive optics fundus camera
Seyed Saeed Mohammadi (Byers Institute, Stanford University, USA) – abstract 1069
POSTER session: "AMD imaging (advanced AMD)"
Monday, Apr 24 | 3:15 – 5:00 pm
#C0124 • Deciphering hypereflective foci in age related macular degeneration using adaptive optics in the PINNACLE Study
Christopher Holmes (Moorfields Eye Hospital NHS Foundation Trust, UK) – abstract 2171
POSTER session: "AMD: Cell Biology, Pathology and Pre-Clinical Studies"
Monday, Apr 24 | 3:15 – 5:00 pm
#C0071 • Characterizing fixational eye movements in patients with central drusen to find biomarkers for presymptomatic AMD
Jimmy Murari (Institut de la Vision, France) – abstract 2118
PAPER session: "AMD: Translational Studies"
Tuesday, Apr 25 | 3:30 – 3:45 pm
#1 • Exploring the dynamics of pigment in dry AMD through clinical and histological characterization of the RPE
Yse Borella (Quinze-Vingts National Eye Hospital, France) – abstract 3237

https://www.imagine-eyes.com/wp-content/uploads/new-orleans.jpg
540
960
contrib
https://www.imagine-eyes.com/wp-content/uploads/logo.svg
contrib
2023-02-01 16:51:46
2023-08-01 16:31:18
ARVO 2023