Imaging the RPE cell mosaic in volunteers' eyes – ARVO video presentation
Research in retinal degenerative diseases, developments of new therapies, as well as clinical trials require precise information on pathological changes occurring at the level of retinal pigment epithelium (RPE) cells.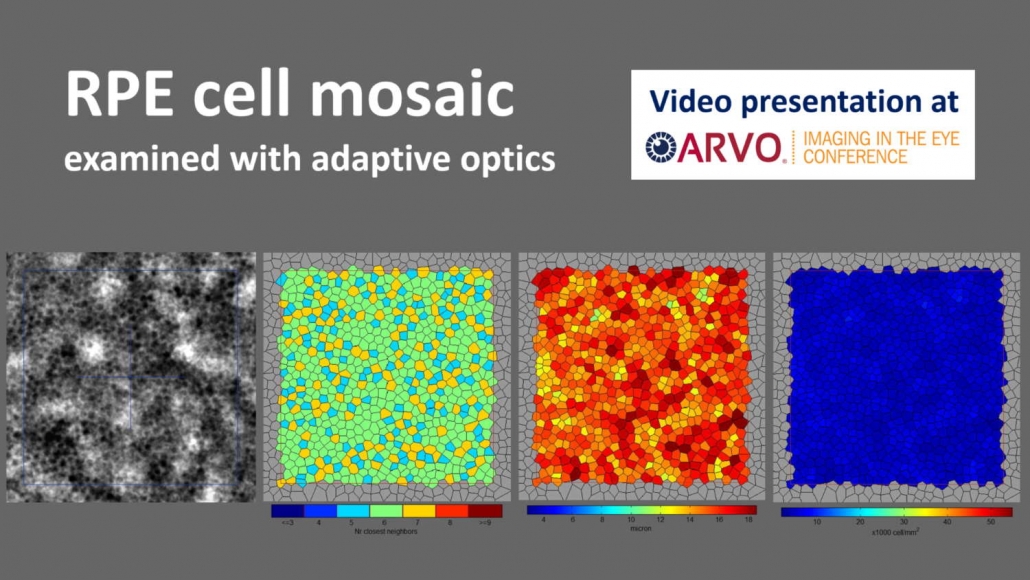 A team of researchers and engineers at Paris' Institute of Vision and Imagine Eyes experimented a new technique for imaging individual RPE cells.
To do so, they modified a commercial adaptive optics retinal camera (rtx1™) and examined the retinas of healthy volunteers. As a result, they acquired images of the RPE mosaic with short exposure times, and analyzed the spatial distribution of these cells across the macula.
Click here to watch the video presentation (this link requires logging in the ARVO website)
Looking for further information about RPE imaging and/or adaptive optics retinal imaging? Click here to contact us at Imagine Eyes
Retinal pigment epithelium cell mosaic imaging across the macula with a modified flood-illumination adaptive optics camera. N. Chateau, C. Rondeau, M. Durand, N. Lefaudeux, X. Levecq, M. Paques, and K. Grieve. ARVO Imaging in the Eye Conference 2020.
https://www.imagine-eyes.com/wp-content/uploads/logo.svg
0
0
contrib
https://www.imagine-eyes.com/wp-content/uploads/logo.svg
contrib
2020-06-17 19:29:13
2020-06-17 19:29:13
Imaging the RPE cell mosaic in volunteers' eyes – ARVO video presentation