Appointed as an Opto-mechanical Designer at Imagine Eyes, Franck Martins will play a key role in designing and engineering the company's innovative retinal imaging devices. Franck's main focus is to combine new functionality with high reliability and great usability, driven by clinical customers' needs.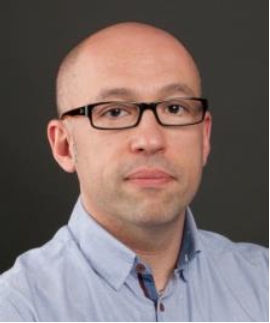 "We warmly welcome Franck in our team! His arrival definitely strengthens our company's abilities to design and industrialize new high-quality medical devices", says Xavier Levecq, CTO at Imagine Eyes. "I am delighted to be back at Imagine Eyes. I see my new mission as an opportunity to develop imaging systems with high value for clinical end-users and patients" says Franck Martins.
Before joining Imagine Eyes' team, Franck worked for 8 years at LLTech to develop OCT devices for cancer diagnosis, with a deep involvement in quality management. Previously, he directed both the purchase and manufacturing departments of Imagine Eyes for 7 years. He was earlier employed by industry leaders Imagine Optic, Valeo and CDO. Through these experiences, Franck has acquired extensive skills in designing and engineering sophisticated photonics-based products for industrial, scientific and medical applications. His achievements led to the successful commercialization of a number of innovative products, including wavefront sensors, automotive projectors, non-contact dimensional control devices, ocular aberrometers, and several medical imaging devices. He graduated from Ecole d'Optique Fresnel de Paris, with a degree in microtechnology and optical instrumentation.
https://www.imagine-eyes.com/wp-content/uploads/logo.svg
0
0
contrib
https://www.imagine-eyes.com/wp-content/uploads/logo.svg
contrib
2018-02-21 14:01:17
2018-02-21 14:03:17
Franck Martins appointed as Opto-mechanical Designer at Imagine Eyes