rtx1 clinical results in inherited diseases at JSCEV 2017
Several users of the rtx1 Adaptive Optics Retinal Camera present new clinical results at the 65th Meeting of the Japanese Society for Clinical Electrophysiology of Vision (JSCEV), in Osaka on November 17-18, 2017.
These conferences focus on sight-threatening inherited diseases. They show how the rtx1 delivers in-depth information on patients' retinas, including assessments at the cellular level that cannot be obtained with any other imaging technique.
Friday, October 17th
Dr Kubota, Nippon Medical School. Multimodal imaging in optic disk drusen patient and famility members (O1-4) 9:45
Dr Akeo, Nippon Medical School. Correlation between cone photoreceptor analysis and ERG findings in OMD-like cone distrophy (O2-7) 11:00
Dr Ueno, Nagoya University. Adaptive optics imaging of cone photoreceptors and ERG in inherited retinal diseases
Dr Kameya, Nippon Medical School. Mycrocystic edema detection using adaptive optics imaging in autosomal-dominant optic atrophy (ADOA) (S-5) 16:30
Saturday, November 18th
Dr Sayo, Nagoya University. Ocular findings in a heterozygotous carrier of X-linked retinitis pigmentosa (JS2-6) 12:00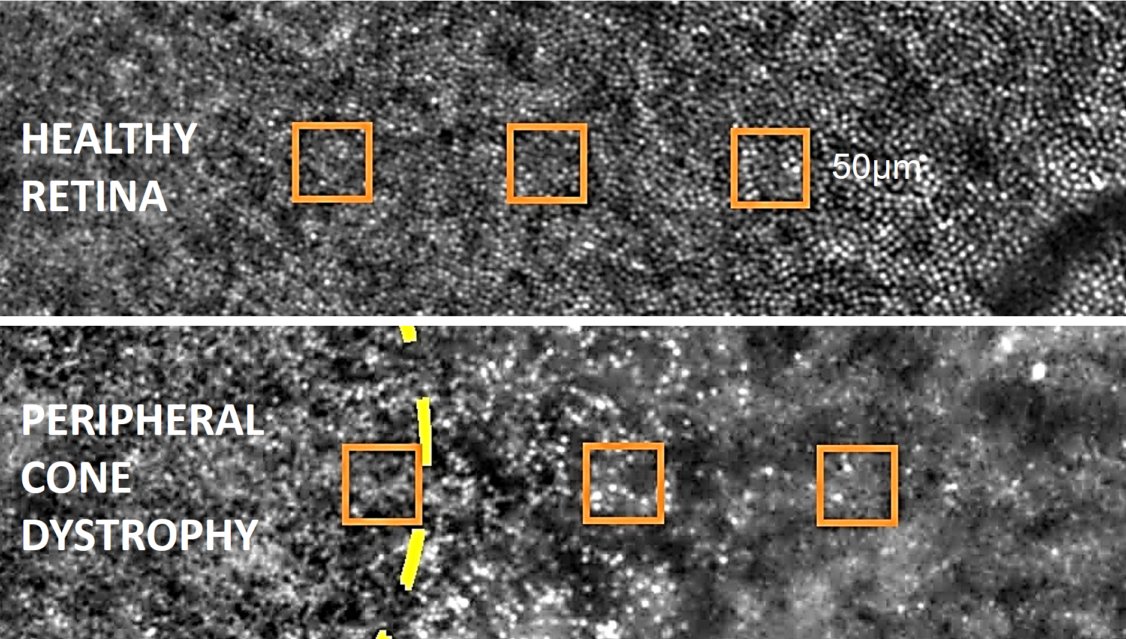 For further information on the rtx1 Adaptive Optics Retinal Camera, click here.
To learn more about the JSCEV meeting, click here
Image: courtesy Nippon Medical School Chiba Hokusoh Hospital